Vanity Initials
Vanity Initials, 1922
In the 1920s, Will Bradley worked as art director for Hearst's International magazine. He updated the magazine's layout and typography, and designed Vanity Initials for its headings. The proprietary font was cast for Bradley by American Type Founders, who would later sell it publicly.
The first appearance of Bradley's new layout and fonts was in the June 1922 issue of Hearst's International.
Ref: Hearst's International, vol 41, no 6 (Jun 1922); ATF1923, pp 772-776.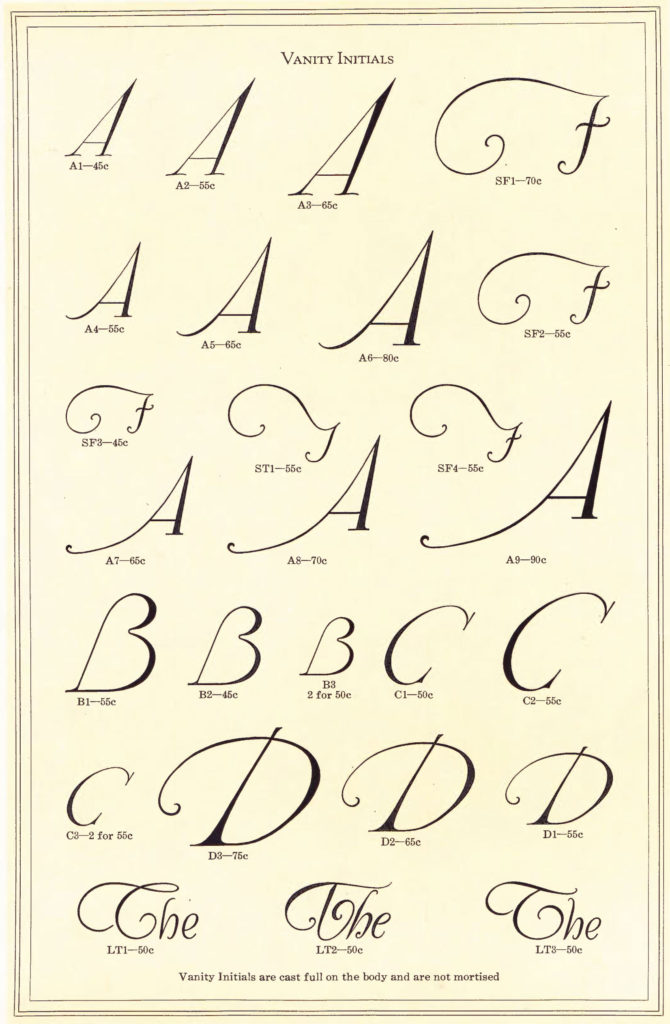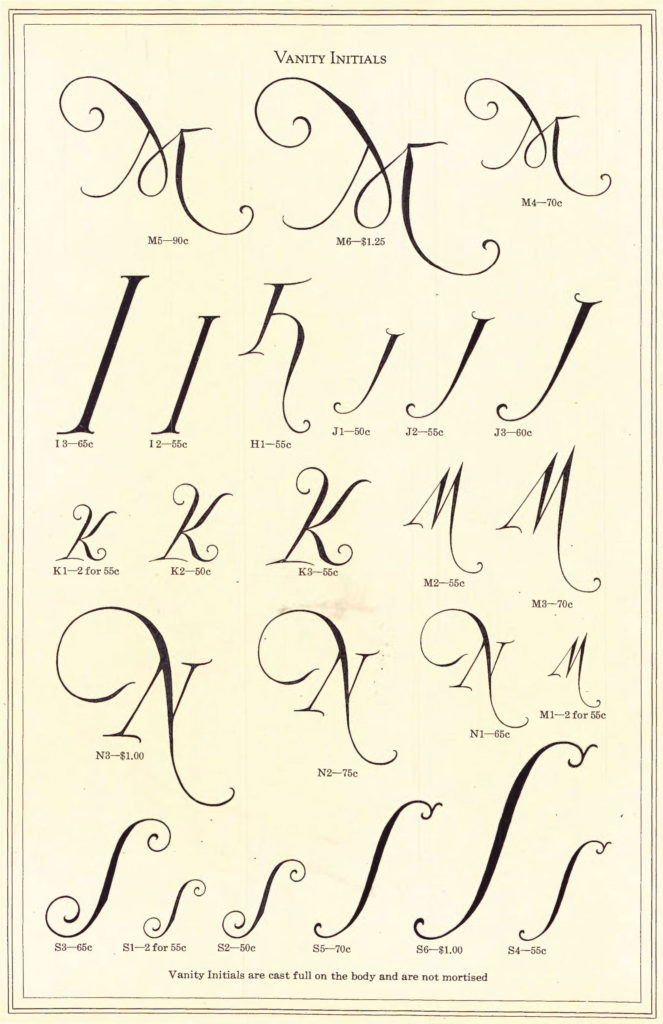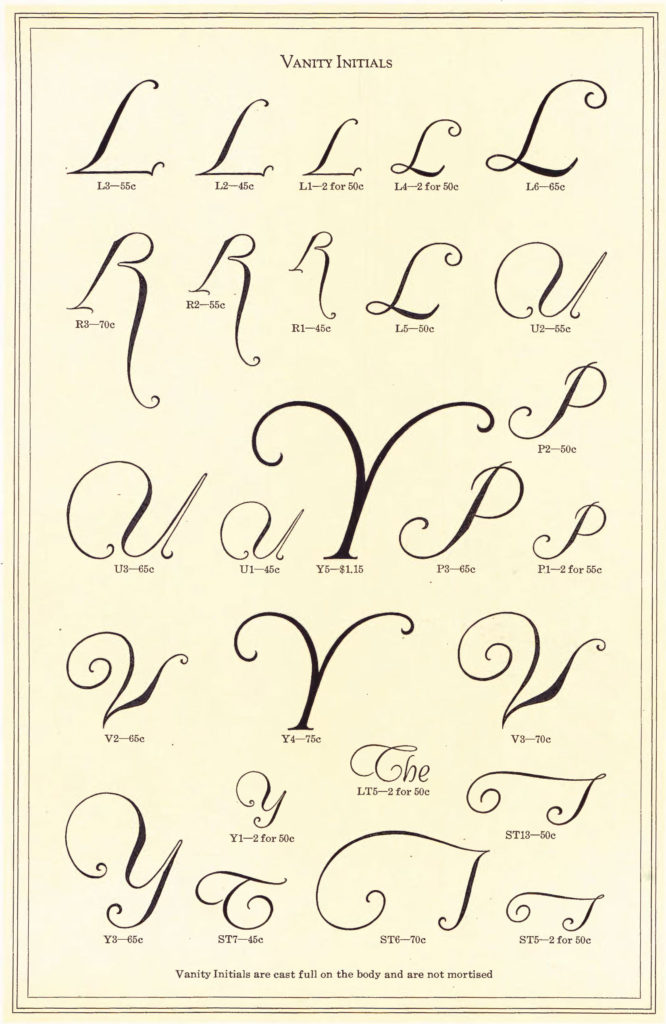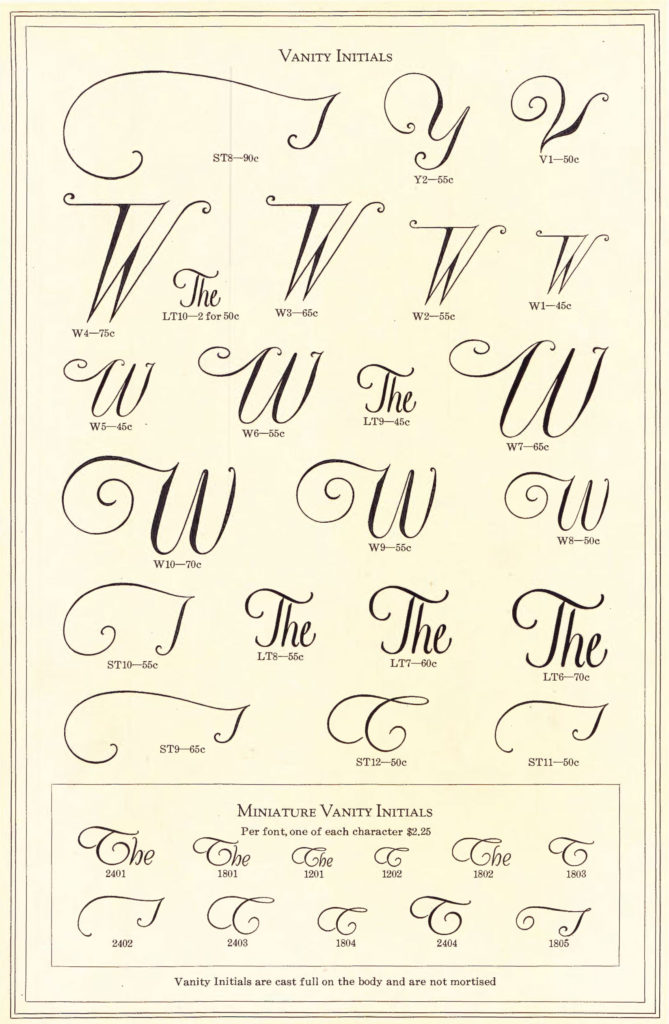 Citation: Lindsay, Martin S. Vanity Initials. Website: WillBradley.com. Accessed 19 Jun 2019, <https://willbradley.com/work/typography/vanity-initials/>. Bibliography. References.