H. Dudley Hawley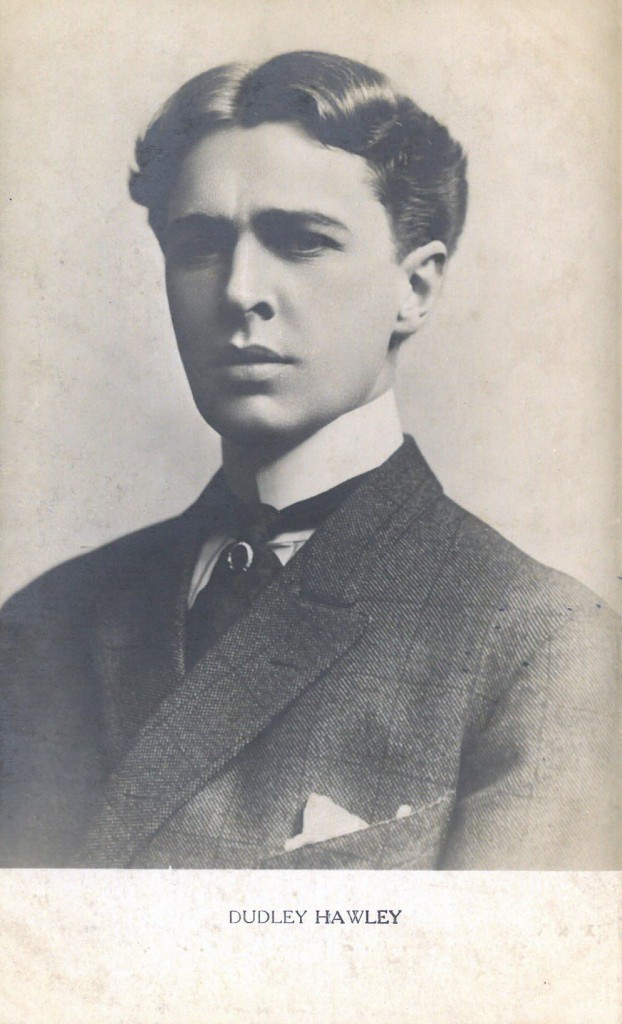 Actor H. Dudley Hawley was born Hughson Dudley Hawley in Styal, Cheshire, England on 16 Feb 1879.
Hawley appeared on Broadway and in many traveling productions, including The Embarrassment of Riches (1906), Up in Mabel's Room (1919), and Western Waters (1938). He appeared in four films, with prominent roles in two silent films beginning with An American Widow (1917).
In September of 1918, he was employed by the Will Bradley Production Company as a "dramatic moving picture actor," according to his draft registration card.
His character role was as the doctor in the traveling Clifton Webb production of The Man Who Came to Dinner (1940). He died 31 Mar 1941.
Citation: Lindsay, Martin S. H. Dudley Hawley. Website: WillBradley.com. Accessed 19 Nov 2019, <https://willbradley.com/work/film/moongold/h-dudley-hawley/>. Bibliography. References.