Marie Pecheur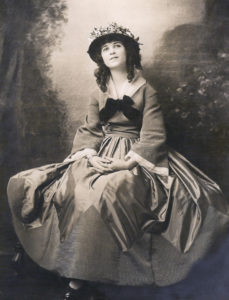 Portrait of stage and silent film actress Marie Pecheur, who appeared with her sister Ruth in Bitter Fruit (1919), a film by artist Will H. Bradley. In 1920, Ruth (b. 1896) and Marie (b. 1898) lived with their parents in Manhattan, NY, and both appeared on stage in Broadway productions. Their father Emile owned a candy factory.
Photo of Marie Pecheur, Ira L. Hill Studio, New York, [n.d.]. From the collection of the author.
Citation: Lindsay, Martin S. Marie Pecheur. Website: WillBradley.com. Accessed 02 Oct 2023, <https://willbradley.com/work/film/marie-pecheur/>. Bibliography. References.