A Bradley House: the Breakfast-Room
Will Bradley. 'A Bradley house: the breakfast-room.' Ladies' Home Journal, vol 18 (Nov 1901), pg 7.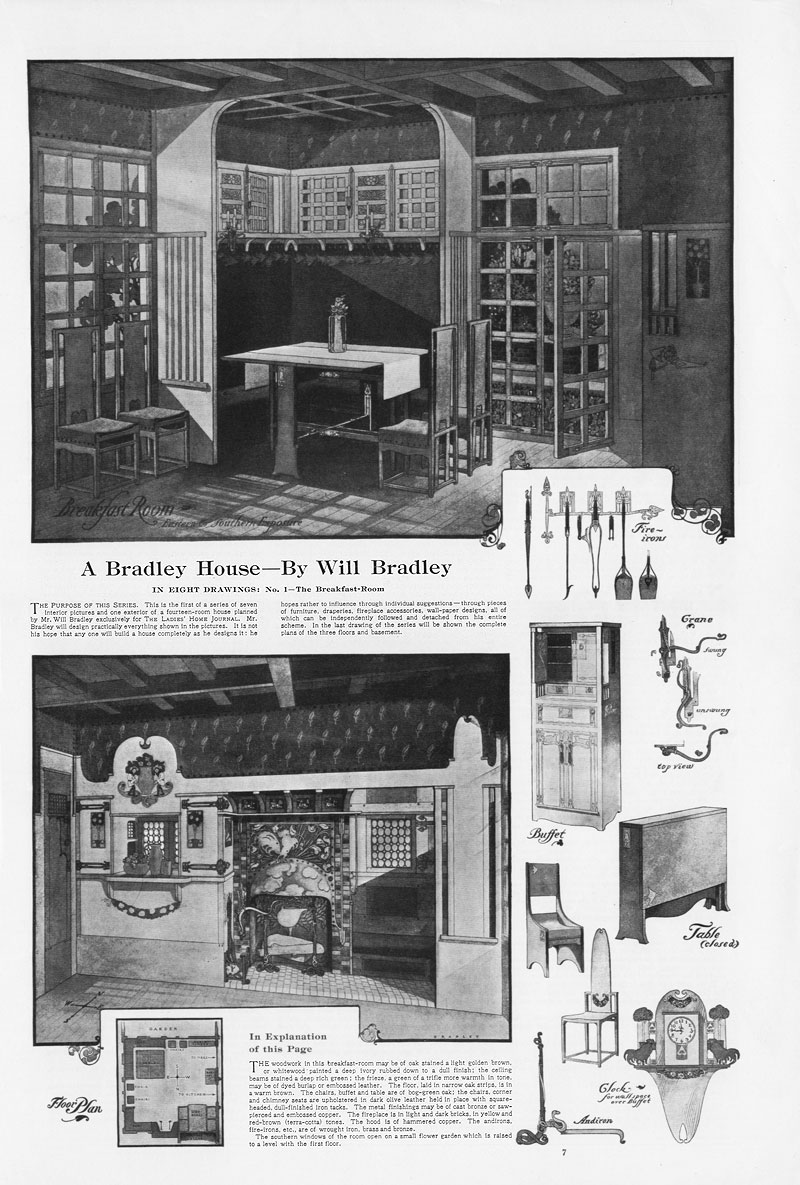 A Bradley House — By Will Bradley
In Eight Drawings: No. 1 — The Breakfast Room
THE PURPOSE OF THIS SERIES. This is the first of seven interior pictures and one exterior of a fourteen-room house planned by Mr Will Bradley exclusively for The Ladies' Home Journal. Mr Bradley will design practically everything shown in the pictures. It is not his hope that any one will build a house completely as he designs it: he hopes rather to influence trough individual suggestions — through pieces of furniture, draperies, fireplace accessories, wall-paper designs, all of which can be independently followed and detached from his entire scheme. In the last drawing of the series will be shown the complete plans of the three floors and basement.
The woodwork of this breakfast-room may be of oak stained a light golden brown, or whitewood painted a deep ivory rubbed down to a dull finish; the ceiling beams stained a deep rich green; the frieze, a green of a trifle more warmth in tone, may be dyed burlap or embossed leather. The floor, laid in narrow oak strips, is in a warm brown. The chairs, buffet and table are of bog-green oak; the chairs, corner and chimney seats are upholstered in dark olive leather held in place with square-headed, dull-finished iron tacks. The metal finishings may be of cast bronze or saw-pierced and embossed copper. The fireplace is in light and dark bricks, in yellow and red-brown (terra-cotta) tones. The hood is of hammered copper. The andirons, fire-irons, etc., are of wrought iron, brass and bronze.
The southern windows of the room open on a small flower garden which is raised to a level with the first floor.
---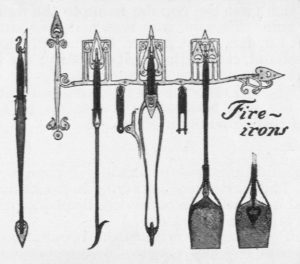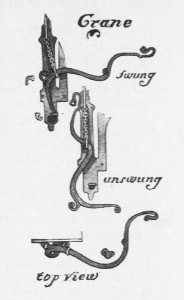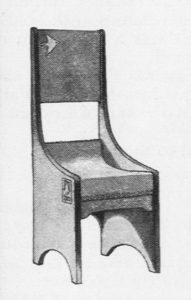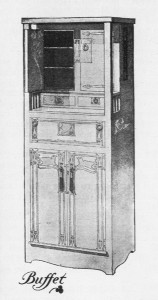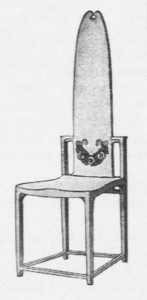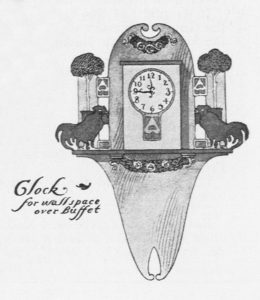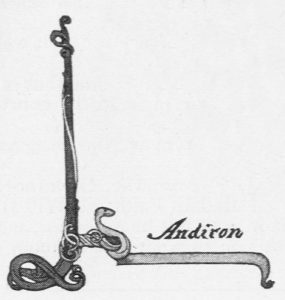 Citation: Lindsay, Martin S. A Bradley House: the Breakfast-Room. Website: WillBradley.com. Accessed 18 Jan 2020, <https://willbradley.com/work/architecture-and-furniture/a-bradley-house-part-1/>. Bibliography. References.